If you are looking for
furniture cleaning in Morris County, NJ
look no further than ACE Carpet Cleaning and Restoration. For over 25 years, our professional upholstery cleaning service has been satisfying customers with our outstanding furniture cleaning services. We provide our cleaning services to homes and commercial properties in both Essex and Morris County, NJ. Our furniture cleaning professionals ensure your home or business is left clean and spot-free.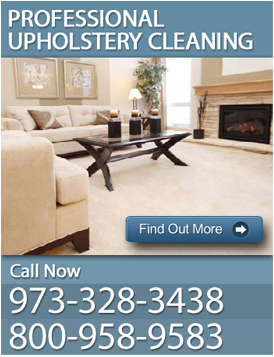 Upholstered furniture collects daily pollutants that can affect the appearance and life span of your furniture. From dust to skin particles and body oils, upholstered furniture requires occasional cleaning. At ACE Carpet Cleaning and Restoration, our furniture cleaning staff is trained in the care and maintenance of many types of furniture fabrics, and provides a thorough
furniture cleaning in Morris County, NJ
.
Our furniture cleaners use a two-step upholstery cleaning system which gently rinses your furniture with hot water to extract and loosen dirt for a clean finish. Our furniture cleaning staff applies a specifically formulated PH-balanced fiber rinse that will remove stubborn residue and dirt. After your furniture is cleaned, we recommend a Scotch Guard protection application in case of a future spill. We also have a non-toxic enzyme-based deodorizer that will leave your furniture smelling fresh and clean.
For more information on
furniture cleaning in Morris County, NJ
call ACE Carpet Cleaning and Restoration today at 973-328-3438!